We Welcome Your Feedback and Comments
Do you have questions or comments for us? We'd love to hear them. Fill out the form and we will get back to you as soon as possible.
If you need help with any aspect of the buying process, please don't hesitate to ask us. Our customer service representatives will be happy to assist you in any way. Whether through email, phone or in person, we're here to help you get the customer service you deserve.
TALK TO THE DEALER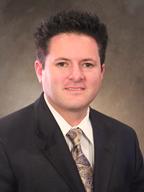 Hi, I am Ryan Navarre, Dealer of  Navarre Cadillac in Lake Charles, LA. Using the form below, feel free to drop me a note regarding anything that's on your mind. Your feedback / question will be delivered directly to my email account. I look forward to hearing from you.