A Closer Look at the All-New Cadillac Escalade-V: Arriving Soon in Lake Charles, LA
The all-new Cadillac Escalade-V sets new standards for luxury SUV performance in Louisiana and beyond. With impressive engine capability, unrivaled interior space, advanced technological integration, and generous luxury amenities, the Escalade-V is in a league of its own in the Lake Charles, LA, area. At Navarre Auto Group, we are here to walk you through the model's key features and upgrades as we eagerly anticipate its arrival in our new inventory. Read on for a closer look at what to expect with the Cadillac Escalade-V!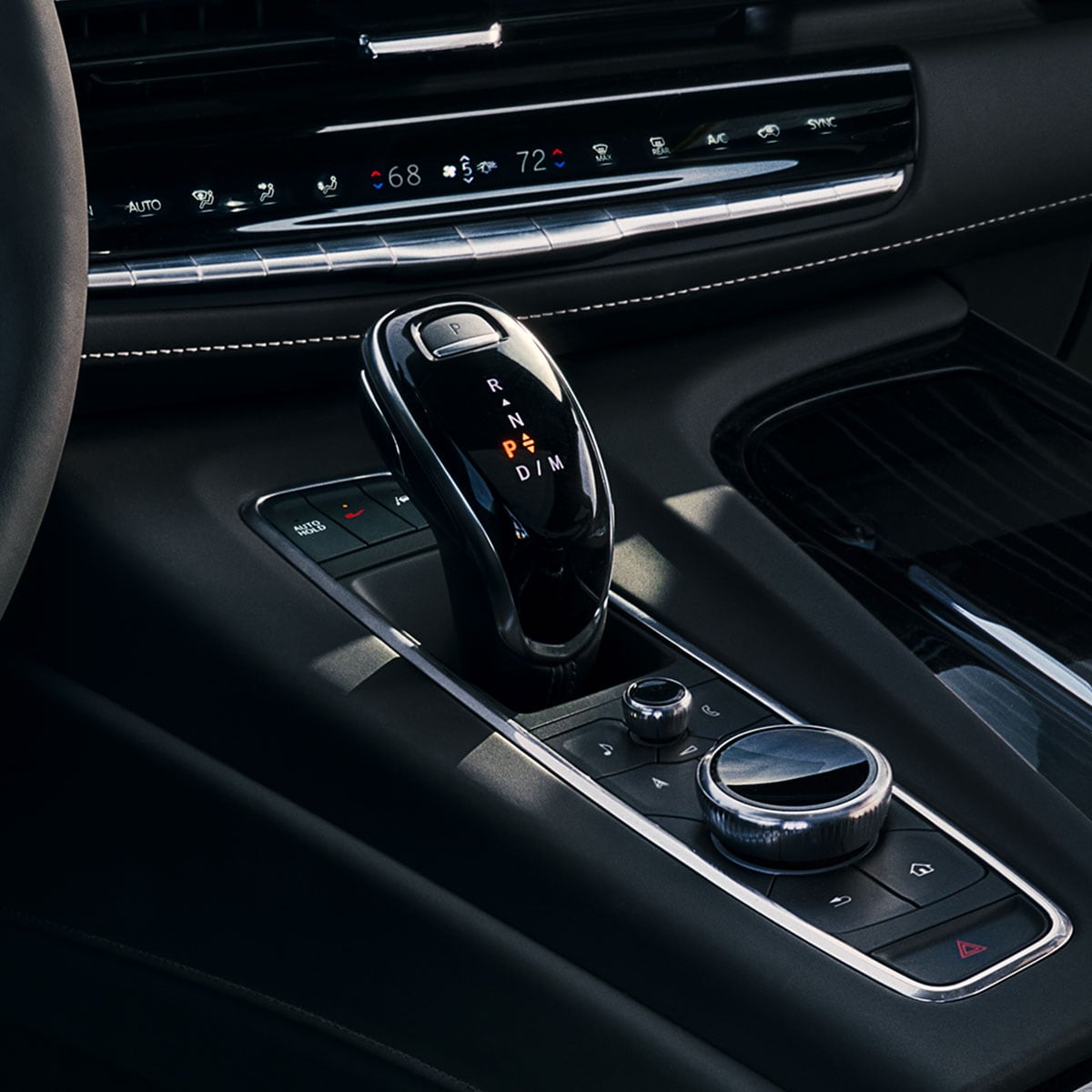 Interior Features and Luxury Amenities
The all-new Cadillac Escalade-V introduces a connected, immersive, and luxurious interior cabin for you and your family. Highlighting new technology inside the Escalade-V is a 38" diagonal curved OLED display, integrating infotainment, driving alerts, and more. At the same time, a new 36-speaker AKG Studio audio system gives you the best sound quality on the market during every journey. No matter your destination, the Cadillac Escalade-V gives you an engaging user experience every time. Contact our team to learn more about the latest set of luxury features from Cadillac!
Performance Features
The all-new Cadillac Escalade-V is powered by a hand-built supercharged 6.2-liter V8 engine, which produces up to 682 horsepower and 653 lb-ft of torque for unrivaled performance capability across the Lake Charles area. The latest Escalade-V can accelerate from 0-60 mph in under 4.4 seconds, establishing the model as the market's quickest and most responsive large luxury SUV. This legendary performance ability combines seamlessly with the model's iconic V-badged accents and exterior elements, turning heads and capturing attention wherever you go.
Safety Features
The Cadillac Escalade-V is loaded with a wide set of safety systems designed to protect you and your passengers every step of the way. The latest Super Cruise system is leading the way, a semi-autonomous driving mode that makes highway travel easier than ever. Automatic Lane Changing is a new system introduced with the Super Cruise feature, giving you even more room to settle in during your weekend adventures. Drivers near Sulphur, LA, and Jennings, LA, can also expect the following driver-assist features:
Forward Collision Mitigation
Automatic Emergency Braking
Lane Departure Warning
Lane-Keeping Assist
Front/Rear Parking Sensors
Automated Parking System
Adaptive Cruise Control
Blind Spot Monitoring
Rear Cross-Traffic Alerts
Rear Automatic Braking
Our Team is on Your Side at Navarre Auto Group
Our sales associates are eager to walk you through the new Cadillac Escalade-V and its wide set of standard features. If you are interested in learning more about the model's features and capabilities, contact us through our website or by phone for more information! We are always here to help in Lake Charles, LA.
Get Started with Navarre Auto Group Today!
Whether you are based in Orange, TX, or Moss Bluff, LA, we are just a short drive away at Navarre Auto Group. Stop by one of our conveniently located dealerships in the Lake Charles, LA, region today, or give our team a call to learn more about our new high-performance luxury vehicles from Cadillac. If you have any questions, concerns, or feedback for our team before visiting us in person, do not hesitate to get in touch with our sales staff at any time. We are excited to hear from you in Lake Charles!
How Can We Help?
* Indicates a required field